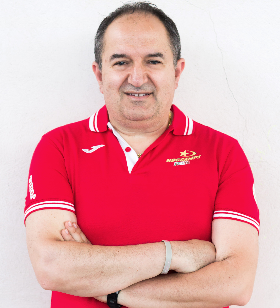 President of NBC Camps Italia.
He boasts 29 appearances with the Italian youth basketball teams as a member of the medical staff participating, among other events, in the BAM European Cup (Serbia 2002) and the U16 European Championships (Greece 2004). Timos has worked with champions such as Mancinelli, Datome, Aradori and Gallinari.
He was the first European to participate in an NBC Camp (Spokane, USA 1989).
In 1990 he coordinates the first NBC USA Tour in Italy (Rome, Florence) and after many years of collaboration with the American headquarters in 2006 he became the founder of NBC Camps Italia and in the summer of the same year the first Italian NBC Camp was organized (Casal Palocco, Rome).
In 2008 he organized the first NBC Italia Tour in the States (Washington, Oregon, Idaho) where he became the first Italian selection to visit the facilities of the NBA Portland Trail Blazers franchise.
In 2010 he obtained the exclusive rights of NBC Camps for Greece and Cyprus.